US EPA's Office of Inspector General issues report on Sterigenics
On Thursday, the US Environmental Protection Agency's (EPA) Office of the Inspector General (OIG) released a comprehensive report about the US EPA's handling of the ethylene oxide issue at the Sterigenics plant in Willowbrook.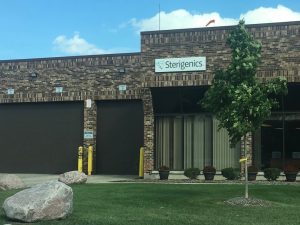 In the audit, which was conducted between March of 2019 and February of 2021, the OIG found that the US EPA's Office of Air and Radiation delayed communicating known health risks to community members in and around the Sterigenics plant. Through the investigation, the OIG's office also found a complete lack of policy requirements and protocols to help ensure the public would be notified in a timely manner when a potential health risk was identified at an ethylene oxide emitting facility.
The report (click here to read it) listed instances when known risk information was withheld or delayed, including an instance when a regional administrator from the US EPA was briefed about dangerous ethylene oxide levels in and around the Sterigenics site, but was told to delay the release of the information to the public. The directive to delay was handed down by the US EPA's Assistant Administrator for Air and Radiation.
The report also identified an instance in August of 2018, when about 24 hours after an Internet page that included background information about ethylene oxide and monitoring results at the Sterigenics facility was published, the Deputy Assistant Administrator for Air and Radiation told regional officials to take much of the information down. The report also noted that as late as January of this year, the web site still did not include key details, including a statement formerly on the site that the EPA had determined ethylene oxide to be carcinogenic to humans.
Equally alarming within the report is a finding that the Assistant Administrator for the Office of Air and Radiation at the time directed the Region 5 Regional Administrator not to conduct inspections at ethylene oxide facilities unless specifically invited to do so by the state.
While the findings in the audit should come as no surprise to those of us who fought the Sterigenics battle back in 2018, they are nonetheless alarming. The US EPA's own mission and risk communication principles stress the importance of communicating accurate health and environmental risks to the public and involving them as legitimate partners. The US EPA and Office of Air and Radiation failed at every turn, and instead placed thousands of area residents in danger.
I find it unconscionable that even after officials finally had ethylene oxide emissions data in hand, a deliberate decision was made not to publicly share the information. The Inspector General should refer this report to the US Attorney's office for a complete criminal investigation. Thousands of lives continued to be placed at elevated risk by the Office of Air and Radiation's deception.
The people of Willowbrook should have been able to rely on the US EPA, the Office of Air and Radiation, and Sterigenics to be good community partners and forthright with critical health-related information. Instead, the gross negligence and an ultimate disregard for sharing critical information was a direct attempt to cover up this environmental disaster.
Bill Providing for Cell Phone Location in Emergencies Clears Senate Committee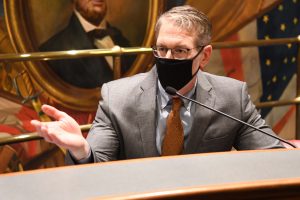 On Thursday, legislation I sponsored that would allow law enforcement to pinpoint cell phone location in cases of kidnapping and other emergencies cleared the Senate Energy & Public Utilities Committee. This legislation, known as "Kelsey's Law," has already been enacted in 27 other states, and the family of Kelsey Smith asked me to carry the bill for the State of Illinois.
Tragically, in 2007, Kelsey Smith was kidnapped and murdered. She had a cell phone on her, but law enforcement was unable to obtain her cell phone location until more than three days had passed. Through my Senate Bill 2530, law enforcement would be able to quickly ascertain the location of a wireless telecommunications device if a person has been determined, by law enforcement, to be at risk of death or serious physical harm. The bill now moves to the Senate floor for full consideration and a vote.
Curran to host online public safety forum on Wednesday, April 21 at 6:30 PM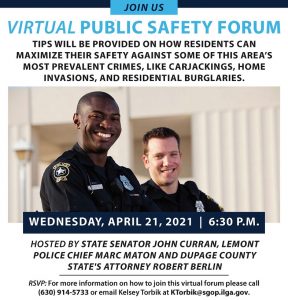 Public safety and criminal justice has been in the news a lot lately, and I hope you will join me this week on Wednesday, April 21 at 6:30 PM for an online public safety forum. DuPage County State's Attorney Robert Berlin and Lemont Police Chief Marc Maton will be joining me for this informational event, and together, we will provide tips on how residents can maximize their safety against some of this area's most prevalent crimes, like carjackings, home invasions, and residential burglaries. We will also talk briefly about the next steps for the recently-enacted criminal justice reform law (P.A. 101-652).
This virtual event will take place on Zoom. Those who wish to participate will need to RSVP by calling (630) 914-5733 or by emailing Kelsey at KTorbik@sgop.ilga.gov. When RSVPs are received, Zoom access information will be sent. We have a lot of good information to share, so I hope we have a large turnout for this online forum. After the presentation, there will be a question and answer period. For more information, visit senatorcurran.com.
JCAR agrees to emergency rule extending FOID and CCL validity for renewals caught in backlog
On Tuesday, the General Assembly's Joint Commission on Administrative Rules (JCAR) accepted an emergency rule from the Illinois State Police that provides a new 150-day extension to Illinoisans whose Firearms Owners Identification (FOID) cards or Concealed Carry Licenses (CCLs) have expired due to backlog within the State Police's renewal system. Cards and licenses for affected individuals are now valid through July 18, 2021.
I am a member of JCAR and was pleased to see this extension rule come forward. Aside from unemployment issues, FOID and CCL problems are the top issue that causes constituents to contact my office. We field calls and emails every week from constituents who applied for their renewals months ago, who have heard nothing from the State Police Firearms Services Bureau. Right now, I have over a dozen open FOID and CCL constituent cases from law-abiding gun owners whose renewals are part of the backlog.
It is important to note that while this extension provides temporary relief to some constituents, it does nothing to address lawful Illinoisans who have applied for a first-time FOID card and/or CCL, or those who are trying to process an address change or name change. I understand the State Police has hired additional staff to help with the backlog, and I will continue to work with my colleagues to address these unacceptable delays.
Sen. Curran to Serve on Constitutional Rights & Remedies Task Force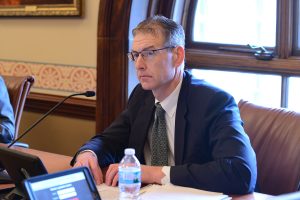 The controversial criminal justice reform bill that passed during the January Lame Duck legislative session was recently signed into law by Governor Pritzker as Public Act 101-652. As discussions continue about how to best implement the provisions in this new law, I am pleased to announce that I have been chosen to serve on the General Assembly's Task Force on Constitutional Rights and Remedies. I am glad to see that the Task Force is comprised of individuals with many different viewpoints on the subject of Policing and Public Safety. I have always believed we do our best work as lawmakers when we provide opportunities for all points of view to be heard and respected.
The creation of this task force was added to the criminal justice reform legislation as an alternative to stripping police officers of an essential workplace protection known as 'Qualified Immunity'. As we discuss how to best implement reforms to avoid any unintended consequences that could undermine public safety, the work of this task force will be equally important to maintain the decades-old balance between holding our public officials accountable and providing protection from the disruptive impact of frivolous litigation.
Specifically, the task force is charged with developing and proposing policies and procedures to improve and reform constitutional rights and remedies, including Qualified Immunity for peace officers. Eighteen people will serve on the panel, and I will serve as the Senate Republican Caucus' designee. The Task Force starts it work at an important time, as currently there is a bill moving in the Illinois General Assembly, HB 1727, that would prohibit a police officer from asserting qualified Immunity in defending themselves in a lawsuit involving their official police actions.
Task force members will serve without compensation, and must meet at least three times prior to producing a report outlining their findings and recommendations. The final report must be delivered to the Governor and General Assembly by May 1, 2021.
Johnson & Johnson vaccine use temporarily suspended
In response to guidance from the Centers for Disease Control (CDC) and the Food and Drug Administration (FDA), use of the Johnson & Johnson single-dose COVID-19 vaccine was temporarily halted on Tuesday, after six women who received the vaccine developed a blood clotting issue. On Thursday, a seventh case was announced. According to the CDC, the rare clotting issue occurred 6-13 days after vaccination in women ranging in age from 18-48. More than 6.8 million doses of the Johnson & Johnson vaccine have been administered in the U.S., and Tuesday's suspension was announced just one day after Illinois officially expanded vaccine eligibility to all people age 16 and up.
COWL Announces Annual Scholarships Program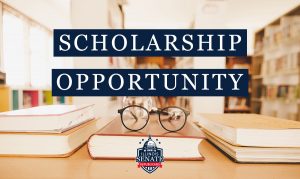 The Conference of Women Legislators (COWL) has announced its 2021-2022 Annual Scholarship Awards Program. COWL created the scholarship program as part of its mission to promote economic independence, community service and leadership development. The scholarship program endeavors to assist Illinois women, 25 years or older, who are seeking to earn undergraduate college degrees. Up to ten awards of $2,500 each are available.
Scholarship applicants are required to enroll in an Illinois accredited college or university for a minimum of six credit hours to qualify, making the scholarships available to part-time and online students. Applications are accepted at www.cowlil.com until May 1, 2021. Awardees will be notified by June 1, 2021. Please visit info@cowlil.com for additional information or assistance.