Curran sends six bills to Gov. Pritzker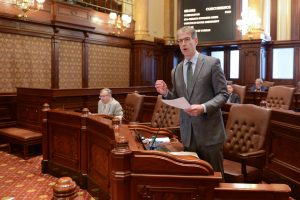 This session year I was successful in passing six bills through the Senate and House. These measures are all the product of bipartisanship, and they now await the signature of the Governor:
Illinois' credit score two steps away from junk status
Moody's Investor Services recently upgraded the state's bond rating by one notch, putting Illinois two steps above a junk-bond rating. While some are celebrating this upgrade, it is important to note that state's long-term fiscal outlook is still dire, and that all three New York-based credit rating is the lowest of the 50 states. Still, the road toward fiscal health begins with a first step, and Moody's decision to upgrade Illinois' status is cause for guarded optimism.
Capitol Complex reopens to visitors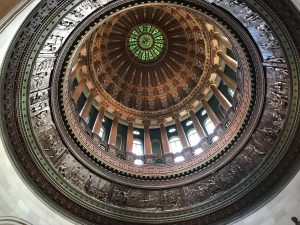 The Illinois Capitol, which was closed to visitors due to COVID-19 beginning mid-March of 2020, finally reopened to visitors on June 21. The building was closed to help prevent the spread of the virus, and that meant the typical flow of local families and students was noticeably missing this session year.
I always enjoy showing families from the 41st District around and hosting students as pages on the Senate floor. I look forward to a normal session year in 2022. If your summer travels take you in or around Springfield, please incorporate a visit to the Capitol into your plans. It is a beautiful building full of rich and important history.
IDES fails to report fraud claims ranking among worst in the nation
As COVID-19 restrictions ease in Illinois, the doors of the Illinois Department of Employment Security (IDES) offices remain closed even as fraud claims continue to spike. Most recently, CBS 2 Chicago reported Illinois ranks among the worst in the nation in reporting unemployment fraud to the federal Department of Labor and elected officials.  The lack of transparency raises questions on what's being hidden and how large the scope of the problem is.
More than a month ago, lawmakers including myself overwhelmingly passed a bipartisan resolution calling for the reopening of IDES offices. Four weeks have since passed and no movement has been made on opening the facilities. It's time for these offices to re-open.
Driver's License & ID Card Extensions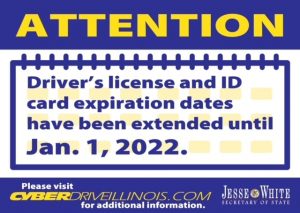 The Illinois Secretary of State's office announced this week a five-month extension on expired driver's licenses and state identification cards. The new deadline will allow expired licenses and ID cards to remain valid until Jan. 1, 2022.
The extension is designed to reduce issues with long lines, which would force people to stand out in the heat due to social distancing rules, which limit the number of people in facilities. The extension does not apply to commercial driver licenses (CDL) and CDL learner permits.
My office is planning to host a Mobile Secretary of State DMV event in August, and as those plans come together I will share them with constituents.
Stay safe this Fourth of July weekend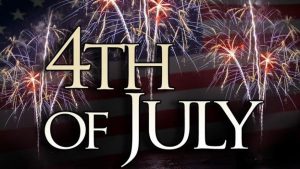 Lastly, many Illinoisans will gather this weekend to celebrate Independence Day on Sunday. For many families, the Fourth of July means barbecues, parades, concerts, and fireworks. As we commemorate the signing of the Declaration of Independence, please use caution at gatherings, especially when fireworks are present.
More than 66 percent of firework-type injuries happen around the July 4th holiday. The U.S. Consumer Product Safety Commission says in order to prevent firework-related injuries and deaths, you should follow these safety tips.
Never allow young children to play with or ignite fireworks.
Always have an adult supervise firework activities, including sparklers. Sparklers burn at about 2,000 degrees, hot enough to melt some metals.
Never place any part of your body directly over a firework device.
Back up to a safe distance immediately after lighting the firework and never try and re-light the firework if it didn't fully ignite.
Keep a bucket of water or garden hose nearby.
Once the firework is done burning, douse the device with water before discarding it.
Make sure fireworks are legal in your area before using them.
The most injured body parts from firework-related injuries are your eyes, head, face, and ears, along with your hands and fingers. Click here to find a listing of public fireworks displays in the area.